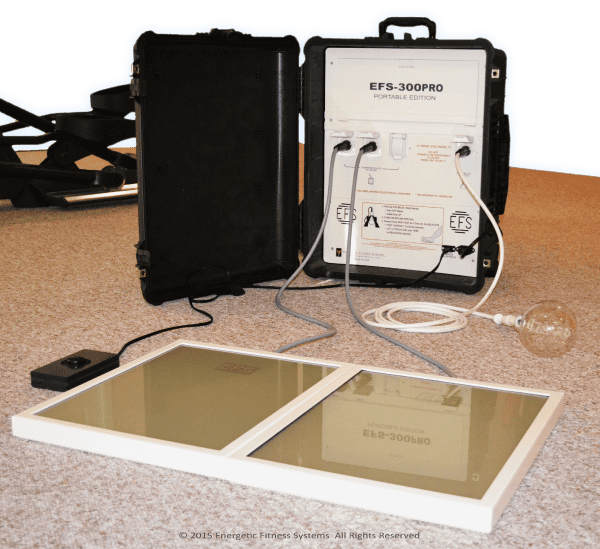 Introducing-
NEW Totally Redesigned EFS-300PRO Series!
Select either Energetic Fitness Systems' NEW Rugged Portable model or Hi-Tech Sleek Stationary model.
Both models complete with:
The most recent innovations of the Energetic Fitness Systems technology.
Convenient Plug-In Charging Plates.
Minimal maintenance design – NO COPPER TUNER PLATE (as was found in earlier models).
Hi-Tech Sleek New Look!
CONTACT US to learn more!
Please visit again soon as we add more information!
Thank-you